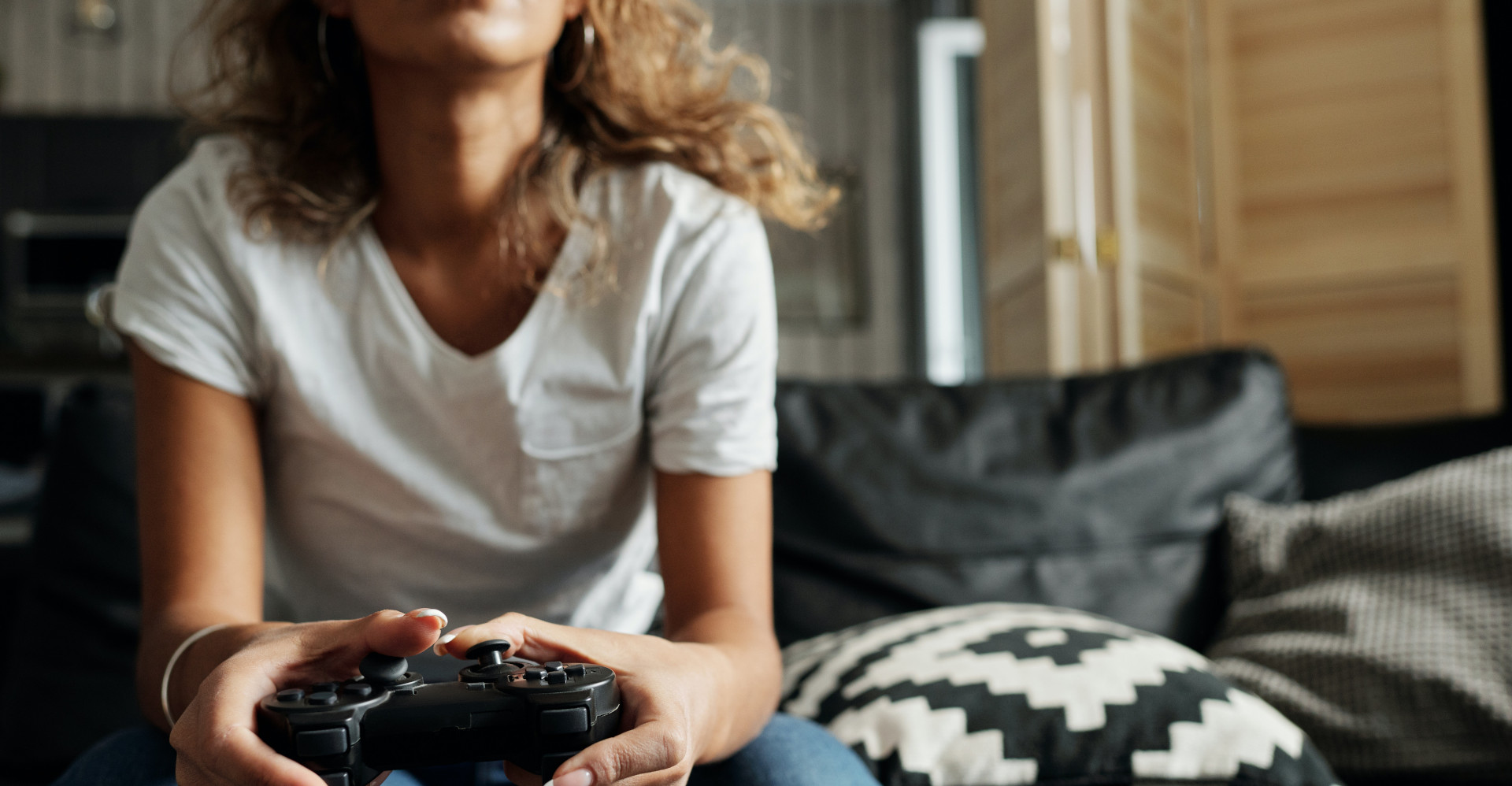 Investors are always looking for the next big thing and how they can get on board with a product, service or opportunity before it goes mainstream, turning their involvement not only into greater financial gain, but being part of something that improves the way we live.
Rather than trying to find the next diamond in the rough or the "next Netflix" or "new Facebook," there is a golden opportunity right before our eyes. And the thing is, it's not even a secret, though for some reason it is continually overlooked.
Want to know what it is? … Ready? … Women in gaming and esports.
In 2020, it was calculated that female gamers comprised 41% of computer and video game players in the United States. Surprisingly, to some, the interest has steadily remained around 40%, dipping to 38% in 2006 and 2007 and reaching as high as 48% in 2014.
Parsing it down even further to focus on competitive gaming AKA esports, women comprise 35% of esports gamers and 30% of esports viewership.
Yet despite a significant market segment, girls and women seldom feel marketed to in this industry. Recent data shows that 62% of female esports fans feel esports brands don't market to them.
And this interest and growth isn't just in the United States. In Asia, female gamers grew to 38% of the 1.33 billion gaming population as of 2019, including 45% in China and 40% in South Korea, Japan and Southeast Asia.
So why do girls and women not only feel underrepresented in gaming, but also not marketed to by brands in the industry despite comprising nearly half of the market?
Besides the constant threat of harassment and mistreatment online, one of the major obstacles facing women in many industries, especially in gaming and esports, is a lack of role models. "See it, believe it, achieve it" is hard for young girls interested in gaming and esports when zero women were in the top-25 esports biggest winners in 2020, according to esports bookmaker Unikrn and none in the top-earning video gamers of 2019, per Forbes. Zero women participated in the 2019 Fortnite World Cup, despite Epic Games CEO Tim Sweeney estimating roughly 35% of Fortnite players are female.
There isn't a female Ninja blazing the trail for girls and women in gaming and esports. Alia Marie "Lia" Shelesh AKA SSSniperWolf gained popularity on YouTube for her gaming videos, particularly playing Call of Duty, but she's shifted to more reaction videos while building her following to 25.9 million, which is more than Ninja's 24.2 million on the same platform.
"I never had [a female role model] growing up in the esports scene," Fortnite player Tina TINARAES Perez told The Verge. "I want to be the role model that I never had for these people."
Without a clear role model, it's harder for young girls to get interested in gaming even though like all of us, they are seeking camaraderie and acceptance among a community, especially as our reliance on technology has increased exponentially during the ongoing coronavirus pandemic. Think about how many young girls and women were inspired seeing Kamala Harris sworn in as Vice President of the United States on January 20. Another obstacle faced by female gamers is the types of games being played, especially those for big money and prizes. There is extremely low female involvement in major esports titles including Hearthstone (26%), Overwatch (26%), Counter Strike: GO (24%), Rainbow 6: Siege (23%), and DOTA 2 (20%).
Rather than competing in mainstream shooter and fighting games, women favor other games, especially on mobile devices. Jennifer "HestiaX" Tu won $3.96 million in 2019 and $5.33 million during the past decade playing mobile esports, particularly Solitaire Cube and Blackout Blitz. In fact, seven of the top-10 earners over the past decade on mobile esports platform Skillz were women.
"More and more female gamers are drawn to the fun, flexibility and freedom that mobile gaming affords. This is especially the case in Asia, where mobiles are the primary internet-enabled device for many people," Matt Brocklehurst, head of apps, partnerships and platform marketing of Google Asia Pacific told BBC.
Progress to create a more diverse and inclusive esports industry is happening, albeit slowly. Events and groups including FTW: For the Women, Global Gaming Women and Women in Games Global Conference are trying to rewrite the narrative.
In 2019, global esports organization Gen.G and dating app Bumble teamed up to create an all- female esports partnership to "develop a community around its female gamers, gaming influencers and fans." Counter Logic Gaming hired CS:GO pro Stephanie Harey in November 2019 as director of esports franchise development and outreach to "engage the women's esports community and work with CLG's partners to create opportunities for women and people of color."
Earlier this year, all-women Valorant team Cloud9 White defeated Renegades during the World Showdown of Esports qualifier tournament. Not only was it an upset based on team rankings, but it has been heralded as "perhaps the most significant victory for an all-women's team against a pro squad in any team-based esport."
Girls and women are shattering glass ceilings across sports, politics, finance and various other industries, and it's only a matter of time before it happens in esports, not only because of the trailblazing women spearheading it, but from the support from organizations and brands as well.
Women gamers see the potential and opportunity. We do too and are actively looking for opportunities to invest in and support this space. Email us here.