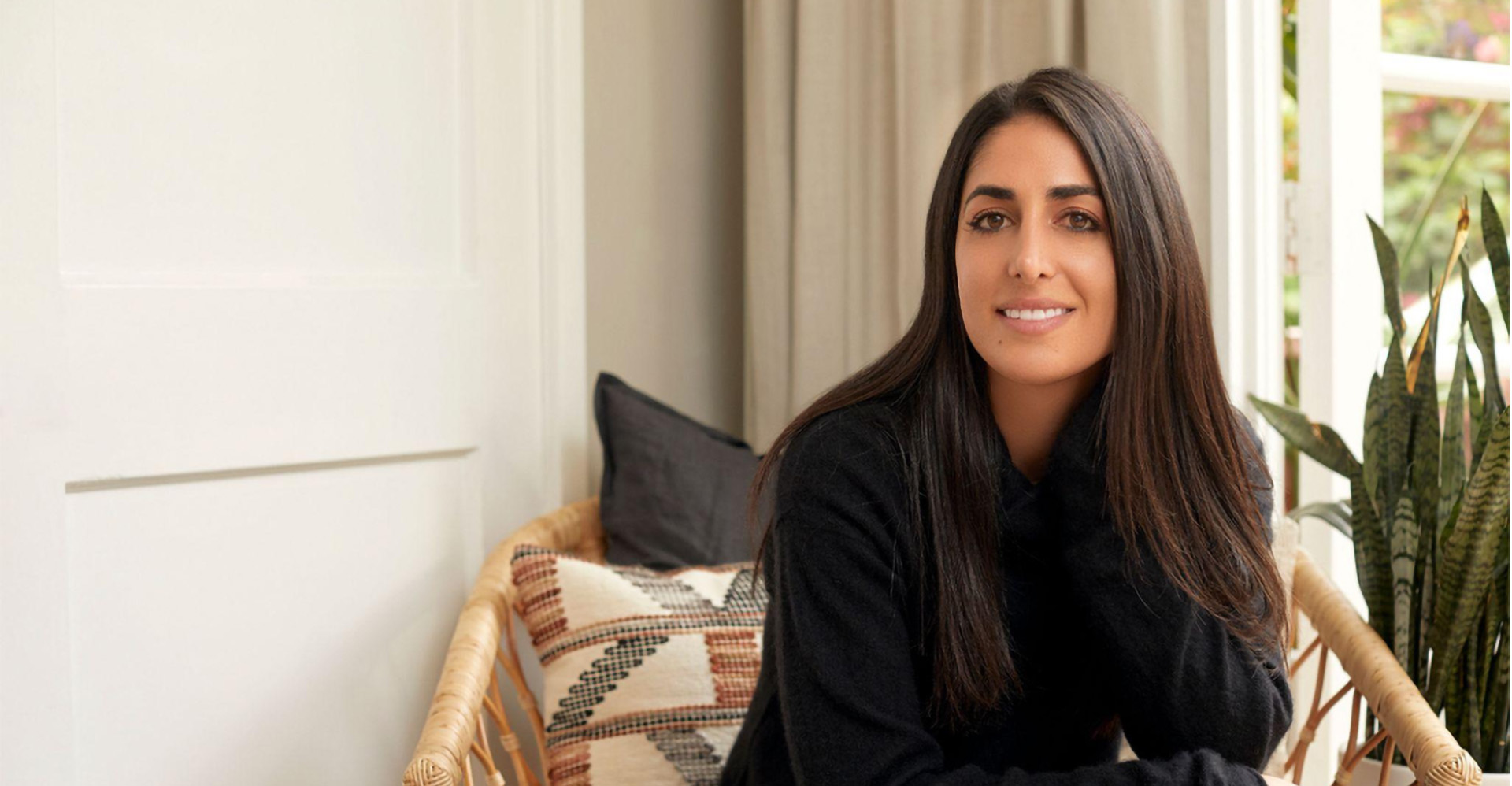 Year founded: 2020
CEO/founder name(s): Haley Rosen
Despite women making up 40% of all participants in sports, they only receive 4% of sports media coverage. Just Women's Sports, which raised $3.5 million in seed funding in May, is out to level the playing field.
Why did you found the company?
"I played soccer in college, which was followed by a brief professional career in the U.S. and abroad. Afterwards, I moved to the Bay Area and started working in tech and for the first time, I found myself on the outside of women's sports looking in. I wanted to follow my friends that were still playing, coaches I played for, teams I had been on, and I genuinely couldn't do it. The games weren't easily accessible to watch, and analysis was hard to find. None of this made any sense to me. I had played in packed stadiums, I had interacted with enthusiastic fans, and I just kept asking myself, 'Why doesn't the media coverage reflect the excitement that's out there?'
Just Women's Sports was founded to fill this gap in the sports media industry by creating a long overdue media ecosystem for athletes and fans of women's sports that delivers the hype, analysis, personalities and stories that make women's sports so awesome."
What are major trends, data, talking points, growth possibilities in your sector overall?
"For women's sports to become mainstream, two key things need to happen: The games need to be accessible. One of the biggest things we hear is that people don't know how, when or where to watch women's sports games. Women's sports need to be just as accessible as men's sports. They can't be buried on ESPN7 or scattered across multiple streaming services. Nor can they be pushed back to time slots during which only dedicated fans will tune in. They need to be readily available for both existing fans and potential fans.
These games need marketing, promotion and complementary content. We need to build the world of women's sports. We need to tell the story of the athletes, leagues and teams. Who's playing at a super high level? Who has been underperforming? What rivalries are unfolding? What's the trade drama? What are the games within the game? Basically, who are the people running around your screen and why should you care?
When given a chance, women's sports perform. The NWSL (+500%) and the WNBA (+68%) were the only major sport leagues to grow viewership numbers during the pandemic. And while TV ratings were down across the board, the 2021 NCAA women's basketball championship was up, notching 4.1 million viewers. Even the NCAA women's volleyball championship drew 700,000 viewers on a Saturday night, which was more than many MLB and NHL games.
We know female athletes bring in big dollars. Five of the top-10 most marketable athletes are female according to SportsPro's 2021 list of the World's 50 Most Marketable Athletes, with Simone Biles coming in at No. 1 overall. What the industry needs now is better marketing and promotion put behind games, and more consistency in scheduling and in rights deals."
Where do you see your company fitting into this specific sector? How are you different?
"In a world where women's sports have been perennially underfunded, underpromoted and underappreciated, Just Women's Sports exists to shine a light on the stories, athletes and moments that define and fuel the women's game. This isn't a token sub-brand or at the bottom of some dropdown menu. We aren't doing this for charity. And don't expect pink and glitter. From jaw-dropping performances to off-court fits, we bring sports fans everything they need to see and know in the world of women's sports."
Who are some of the leaders in the sector and why?
"The Angel City FC founders and ownership team are changing the game by creating a new model for building teams that leans into this business opportunity and underscores the importance of investing in women's sports. Not only that, but they're also leveraging the experience of athletes, including former professional soccer players, to create a team that really understands what players need in order to thrive on the field.
Companies like Zoomph and the Sports Innovation Lab are also providing critical data to support the momentum driving women's sports, which is crucial for securing continued investment from brands who understand the value that's here."
What does the investment from Drive by DraftKings mean to you as you grow your company?
"Investment from Drive by DraftKings has been incredibly impactful as we grow our team and work to meet the increasing demand for this product. Specifically, betting is going to be huge for women's sports both in bringing more fans to games and creating new avenues for current fans to engage with the teams and athletes they love.
We know that about 50% of sports fans are women and about 32% of bettors are women, so there is a lot of opportunity to convert non-betting fans. There's still research to be done on the betting behaviors of women, but we do know that women's sports fans, specifically those born into and after Title IX, want to engage with the game they know, which suggests that they may be more likely to bet on women's sports.
At the same time, we know that men are also fans of women's sports and as betting platforms look to expand market share and diversify their offerings, women's sports offers an entirely new slate of opportunity."
Why did Drive by DraftKings invest in Just Women's Sports and how do you see them disrupting their sector?
"There is a big market opportunity to engage and educate fans around the exciting, important and overlooked female demographic in sports, sports betting and gaming, and Just Women's Sports is at the forefront of creating more parity in the industry. Haley and her fantastic team understand what these athletes have to offer, why they are so exciting and how to authentically tell the stories that will create visibility, engagement and commercial opportunities for fans, sportsbooks, sponsors and media."
What advice/words of encouragement do you have to other founders/entrepreneurs?
"Go for it. Mistakes are part of it. If you've got something you want to do, jump in with positive energy and figure out how to make it happen."