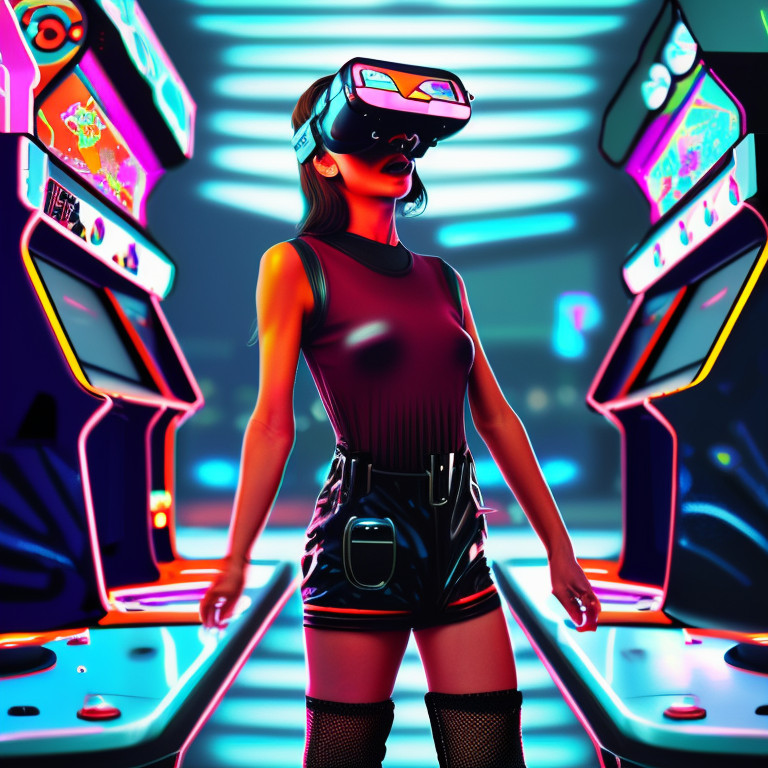 The genesis of video gaming can be traced to training tools created in science labs in the 1950s. However, it wasn't until the early 1970s when Pong, the first commercially available video arcade game, came onto the scene that the industry is viewed as being born.
For those who grew up in the 70s or 80s, you may remember arcade games gaining traction at roller rinks and pizzerias. And you probably knew a few families with one of the first in-home systems. Maybe you were lucky enough to be one of those families with an Atari or Coleco console. Donkey Kong, anyone?
Fast forward 50 years and the once nascent video gaming industry surged to nearly $200BN globally in 2021, showing impressive durability over the decades. In fact, gaming is clearly hitting a tipping point of mass market appeal.
According to Newzoo, nearly 3.2BN people globally – more than one-third of the world's population -- play some form of video games. That already astonishing figure is expected to top 3.5MM players by 2025. With an addressable market that is expected to hit $400BN over the next few years, the gaming industry is undergoing a transformation that will continue to fuel its mass relevance.
Once considered a niche market consisting of independent gaming experiences, the creation of technologies that enable mobile gaming, interconnectivity between players and other advancements, has evolved gaming into a more social, inclusive environment. Users go to virtual gaming communities to meet, create, engage, and extend their physical lives into the metaverse.
All for One. Fun for All.
While this transformation has been taking place over time, its day-to-day impact is perhaps most notably visible to date when thinking about the gaming habits of our youth. According to Backlinko, Roblox has 43.2 million daily active users, 67% of which are under 16.
Make no mistake though, video game creators know there are populations currently being overlooked by the industry and are actively targeting them as the next frontier in gaming.
Toya, a female-founded gaming content studio and Drive by DraftKings portfolio company, promotes and develops games that reflect equal opportunities, diverse characters and dynamic storylines across the gender spectrum. Toya focuses mainly on developing games for Roblox, which it believes to have the greatest potential to challenge the norms of everyday gaming while offering a culturally innovative view.
As Toya CEO Anat Shperling told me, "10-year-old girls are already metaverse natives. Their 'digital native generation' will not only change the way we socialize and are marketed to but will also help a new voice of equality and opportunity emerge through gaming."
However, according to recent research, while women account for nearly 50% of gamers, only 24% of game developers are female. Opportunity is knocking for young women with computer science interests to enter this exciting field. After all, the better your product connects with your audience, the greater potential impact to your bottom-line results.
Many modern games now exist at the intersection of art, science, community and commerce. At the frontier of new technology, new games are blending principles from Web2 and Web3, offering a consumer experience rich with new creative expression, immersive play, social interaction, and access to newly found micro markets and gaming economies. However, as blockchain technology unlocks the tools required to earn real currency and tokenized rewards, many are searching for how to embrace these benefits while not losing the heart and soul of a fun first entertainment experience that separates work from play.
As so many experiences are becoming gamified, publishers must be intentional on how they deliver on the hierarchy of benefits consumers are seeking or risk never gaining traction or living the short and tragic life of a flash in the pan hit. In our view, "fun first" gaming that enables individual creative expression and connectivity across a wider demographic, challenges our minds, harnesses our energy, and fuels quality social interaction and community building will prevail. The benefits of ownership and economic rewards will accrue to those games, players, and investors who do that best.
Place Your Bets
Several favorable tailwinds exist that will help propel the continued rise of videogame culture, solidifying gaming's place in everyday life for even larger swaths of the population.
Just look around. The world is becoming increasingly gamified, with apps and websites from learning to fitness to parenting, handing out badges, points and awards for even the smallest advances. It's only human to relish positive reinforcement and developers seem to have figured that out. Every day my Whoop, a Drive by DraftKings's portfolio company, monitors my sleep, recovery, and daily effort to help me optimize my personal performance and challenge myself to be my best self. I may not have yet reached my personal goal of walking the entire length of New Zealand (990 miles!) in my lifetime but I'm getting close!
The gamification of everyday life coupled with the rise of legalized sports betting – now legalized in 31 states and the District of Columbia since 2018 -- will open up virtually every experience to a wager opportunity. My home town of Massachusetts finally came on line this August, enabling one of the most passionate sports towns in the U.S. to more deeply engage with our teams through the convenience of our phones. This not only allows us to challenge ourselves each day, but it enables us to connect with friends and family more deeply around the sports, gaming and life experiences we love.
The Power is in the Palm of Your Hand
The advent of the smartphone has changed our lives in so many ways, not the least of which is that we now hold the power to conduct virtually any transaction from the palm of our hand.
With 85% of U.S. adults owning a smartphone, the convenience factor combined with the advanced technology and lower entry price points of mobile and cloud gaming are driving greater access to gaming technologies, helping to propel a pastime once thought only of interest to teenage boys even further into the mainstream.
Smartphone users everywhere, at any time and no matter their age or gender are enjoying a rich array of gaming and wagering experiences without owning costly hardware, downloading software, or being there in person.
Gaming in Education
There is certainly no doubt about it, gaming is here to stay and is becoming pervasive in modern society. As new technologies continue to emerge and give gaming greater relevance for larger populations, it is not unlikely to see greater usage in academic settings and in the workplace.
It may sound far-fetched to some, but a recent survey conducted by OnePoll found that 54% of adults polled believe video gaming should be taught in schools to help students learn important life skills such as critical thinking, creativity, communication and even patience. In addition, 88% of the college students polled said they would major in gaming if they could.
Indeed, the future for gaming continues to be bright.